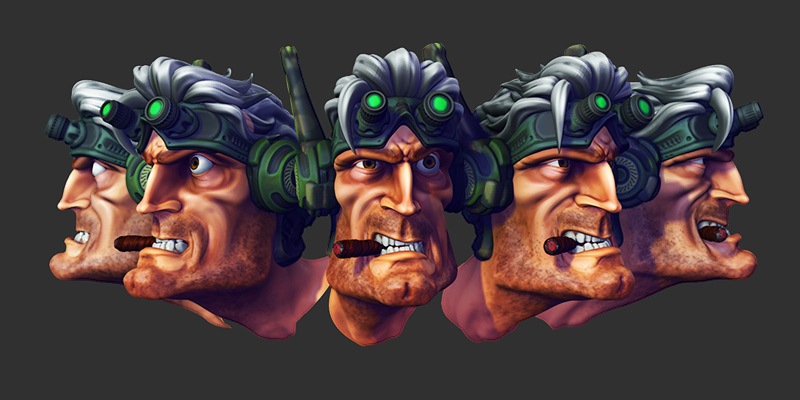 September 2010
Official Contest "Sham Universe" (From 2010-14-6, to 2010-14-9) , organized by www.charactersforum.com and sponsored by Pixologic and Topogun
First Prize and Excellence award with the sculpt Skore Jhon inspired from a personal concept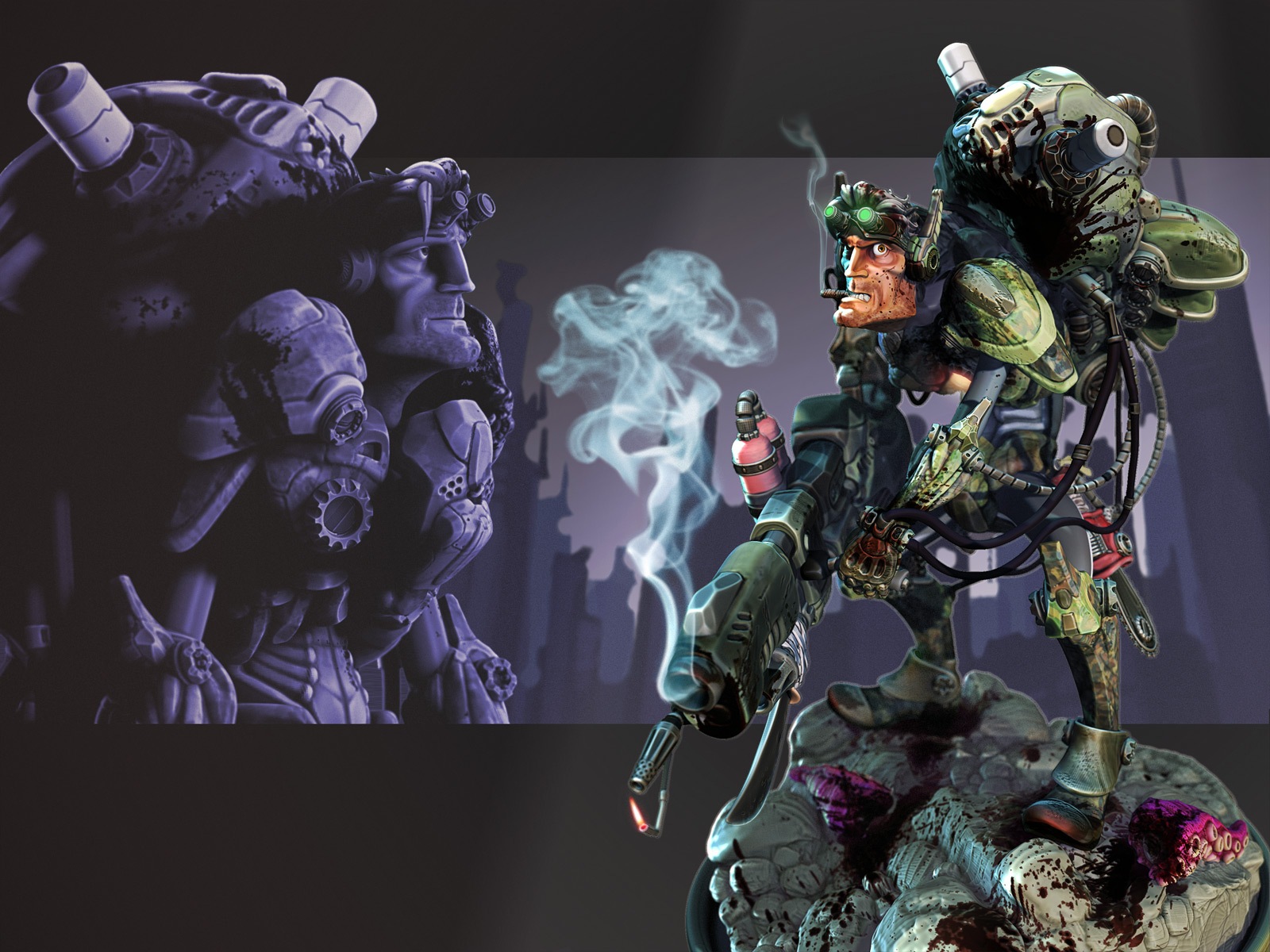 Here some images of the turntable of the digital sculpt rendered with and without texture
And a 3D "stereo" video Turntable
This character was made for the CharactersForum's "Sham Universe" contest.
I hope you like how I liked it … because it would mean that you like it so much!
The model is 99% zBrush (only some basic mesh was done outside)
He is a Mercenary of the Sham Universe, he like big guns and his name is
Skore Jhon (in italian "Skore Jhon" sounds a bit like "Big Farter")… but do not be led astray because he's a real hard man!
a wireframe: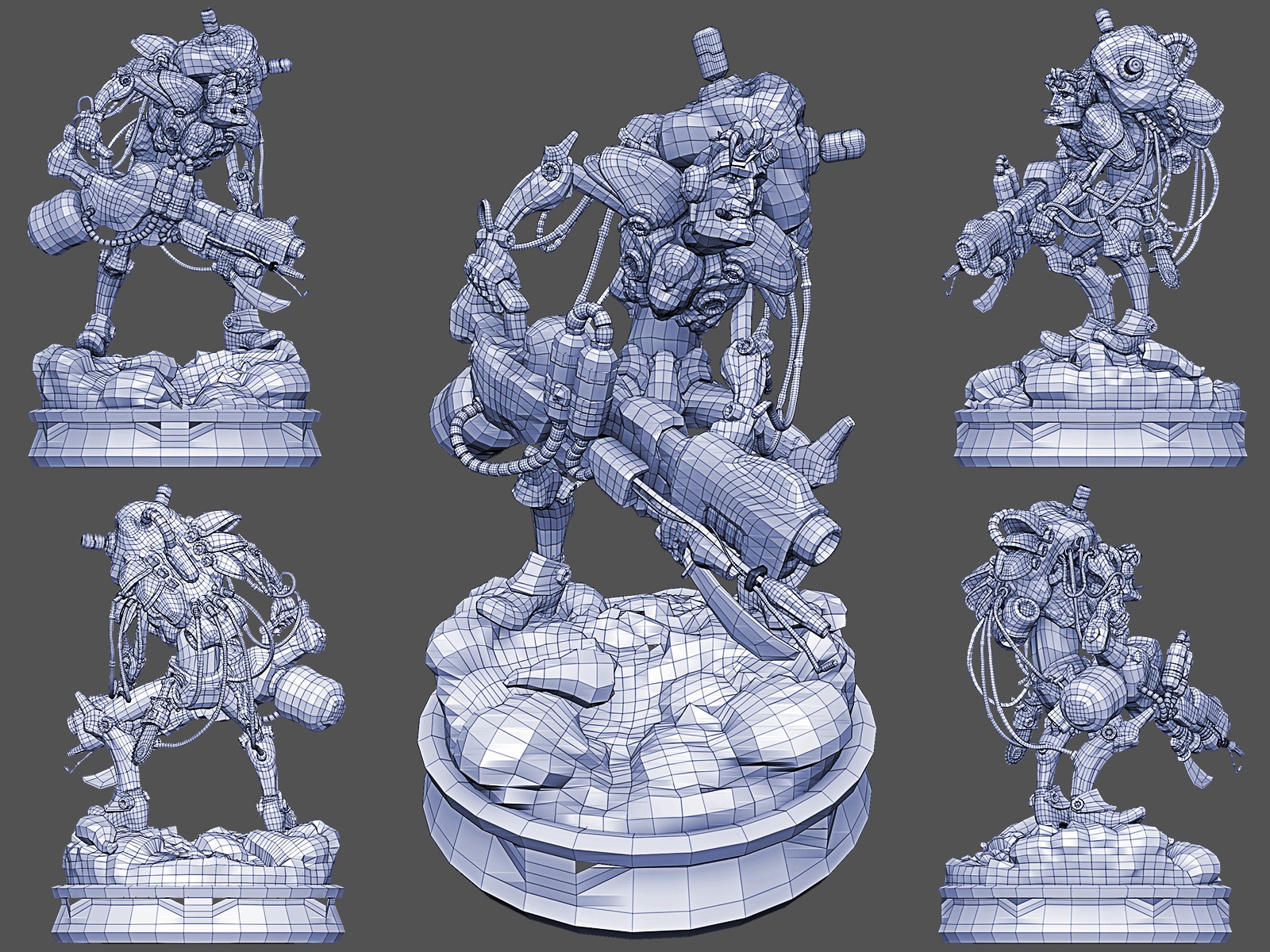 if you like this character don't miss the Making Of HERE
Return to PORTFOLIO main page